Are you looking to take your first trip abroad or book your first stay in a hostel? Wondering if hostels provide food or if breakfast is included and if it's free or not? If so, then this blog post is for you! We'll cover all the essential information you need to know about having breakfast in a hostel, from what's typically included to how much extra it may cost.
What Kind Of Breakfast Do Hostels Typically Offer
When it comes to what kind of breakfast is included in a hostel, it depends on where you stay. Generally speaking, most hostels I found (at least in Europe) offered a complimentary continental breakfast. Common breakfast items include bread, butter, jam, cereal, milk, fruit and an assortment of pastries and cold meats.
But be warned, the hostel breakfast is not the deal it seems unless you enjoy a small meal. While it sounds like a decent offering, depending on when you get up in the morning, all the good pastries and fruit may be long gone. If you're looking for something beyond a light breakfast, it might be better to seek out something else as you venture out for the day or grab some staples from the supermarket to keep with you and prepare in the hostel kitchen.
Do Hostels Provide A Free Breakfast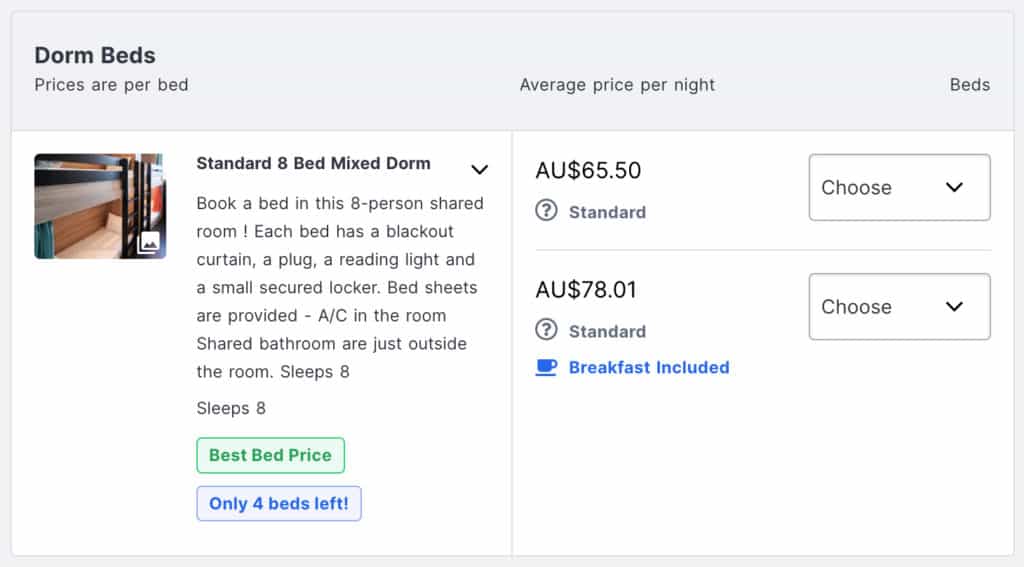 Hostels generally bundle the cost of breakfast into your room rate, making it appear free when it's not. Booking sites like Hostelworld will list two prices, one with breakfast included and one without. At the same time, it's not uncommon to find a hostel offering a free breakfast, the ones that do, however, often provide the minimum options.
The inclusion of breakfast or free breakfast in the price of a hostel stay might sound like a great deal, but it's important to note that this is not always as good as it sounds. Many hostels offer basic breakfast items, such as toast and cereal, and the quality and selection of these items can vary drastically.
It's also not uncommon to find hostels offering more luxurious breakfasts, such as pancakes and waffles etc. These often come with a higher additional cost. Making it important to research your chosen hostel in advance to ensure that you get the best value for your money.
What Does A Hostel Breakfast Cost
On average, you'll expect to pay around $5 – $10 for breakfast per day in a hostel. However, it does vary from hostel to hostel greatly. It's worth checking the hostel reviews and details of the hostel before you book to find out. Most will list if they offer breakfast, what type of breakfast is provided and if it's free or has an associated cost.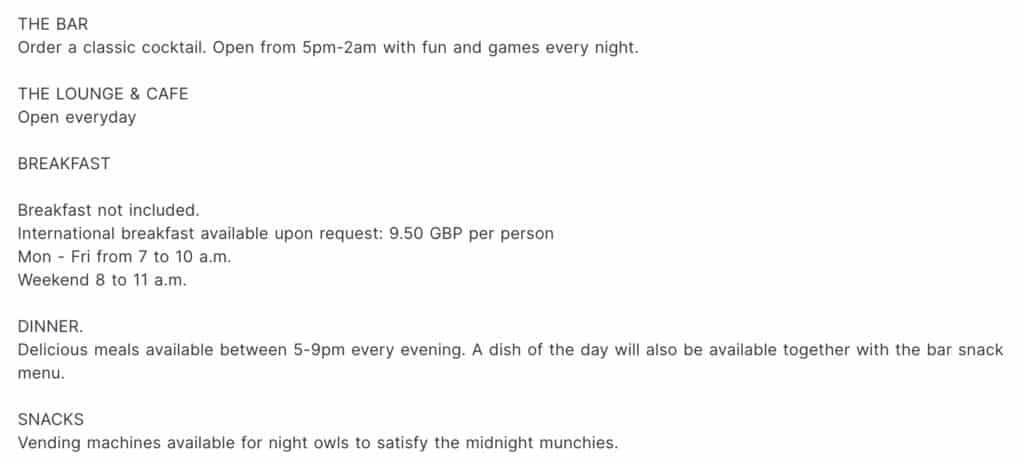 Tips For A Healthy Hostel Breakfast
While breakfast offered by hostels may be a great way to save time and sometimes money, it's important to remember that it is still necessary to make healthy choices. Eating a filling breakfast will provide the energy needed to explore each day.
To make the most of your hostel breakfast, try packing some healthy snacks to take with you or supplement your breakfast. Stock up on protein snacks like trail mix or take advantage of the fresh fruit usually available and pack an extra into your daypack.
Moreover, eat whole grain cereals or oatmeal for a more filling start to the day. Eating a nutritious breakfast will ensure you have plenty of energy for your activities and adventures!