One of the first concerns I had when I decided I'd like to backpack around Europe was will I be safe when I stay in hostels. Is it safe to stay in a hostel? Will I be comfortable with my personal safety sleeping in dorms? Given that I was going off as a solo backpacker around Europe, the thought of being on my own and something going wrong did play on my mind.
In my head, I knew they were safe. I mean, thousands of people go off backpacking every year, staying in hostels around the world. Female travelers, solo travelers, couples and even families all stay at hostels either in a mix dorm or single-sex dorm all the time.
But when you have family and friends asking questions about hostel safety, it can plant a seed of doubt in your mind.
How Safe Are Hostels
Are hostels safe? Are hostels dangerous? The short answer, hostels are very safe, and I've never once felt like something terrible was going to happen to me in my hostel room or any part of a hostel before.
The long answer is that it depends.
Hostels are not directly dangerous. They are full of people like you, venturing into the world to explore new cities and have fun. Just like you, they have no desire to steal from your fellow roommates or guests in the hostel. Everyone wants to be safe in their surroundings. Nobody wants their valuables stolen or to feel unsafe.
Staying Safe At A Hostel
With all that said, here are some good safety tips to follow when you're staying in a hostel to ensure you aren't leaving yourself open to bad things so you remain safe while abroad.
1. Read Reviews
When booking a hostel, read the reviews left by other travellers. Has anybody had a negative experience with their stay or had problems with the hostel staff?
A quick online search on the best hostels to see what others might have written about the place is also advisable. We live in a very online world, proof in point with my blog here. If something weren't good about a hostel, their horror story would be online.
Keep in mind particular types of hostels will attract different types of travellers. Don't feel safe around people who like to party? Don't book into a party hostel for peace of mind.
And in the same vein, when you stay in a hostel, follow up on the booking site you used and leave your review of your experience. Note down any concerns you had about whether you thought the hostel was safe, whether it was good to stay in, whether it was clean, if the hostel staff were friendly and the front desk was helpful etc. The more detail you leave, the better you help others.
Hostels work hard to avoid negative reviews as they can easily sink a business.
2. Check the Location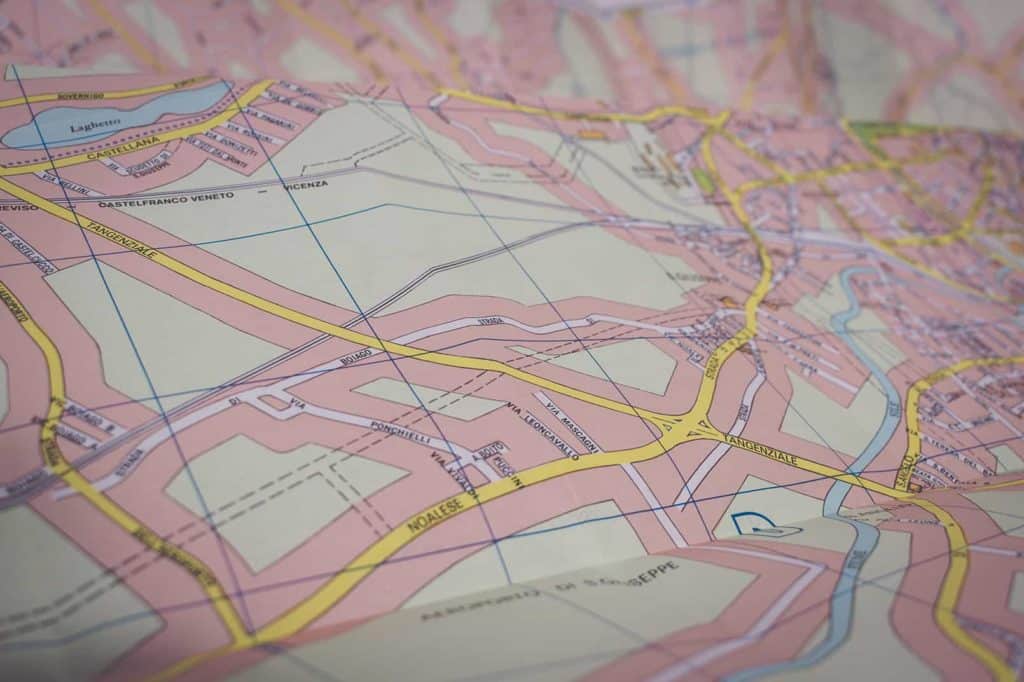 While it's impossible to tell if a location of the hostel is safe or not, if you've never stayed there, jump onto google maps and look up what is in the area. Are you surrounded by industrial areas or in the centre of town? Good hostels tend to be located in more accessible areas as they know it's good business to keep you safe.
Think of it in terms of if you plan to go out at night or return from an extensive day looking around. Will you feel safe walking back from the train station or bus stop to your hostel? Will you arrive at night carrying your backpack full of belongings and standing out as a target?
Many hostels usually provide directions to the hostel on their booking listing. If they are clear to follow, that can be a good sign you are staying in a great location.
Please keep in mind hostels are cheaper the further they are from the center of town. So don't just book based on price. Think of your safety when you book a place to stay.
3. Read The Hostel Profile
Not all hostels are the same. At the same time, many hostels offer a wholesome experience that will suit any traveller. Others target those looking to party all night long. Think of a bar in the hostel and featured pub crawls or nights out on their profile that can ensure you'll be up late.
Also, take note of if the hostel is staffed 24/7, what security options are offered and where lockers are located or if the hostels have lockers available.
You need to pick the type of hostel that suits your comfort level so you feel safe staying there.
4. Make New Friends
If you are a solo traveller or a solo female traveler making friends in a hostel can instantly improve your feelings about safety. Having a friend or travel buddy in your dorm room reduces the anxiety about the rest of the people in your room. It also gives you someone to go out and explore with and, in turn, return to the hostel.
Not only that but meeting new people is half the fun of the hostel experience. I have so many fond memories of the hostels I stayed in, all due to the friends I've met there. You can also ask their opinion on other hostels you intend to visit. Lean on the knowledge of others when you can to find new places to visit and get helpful travel tips.
5. Use a Locker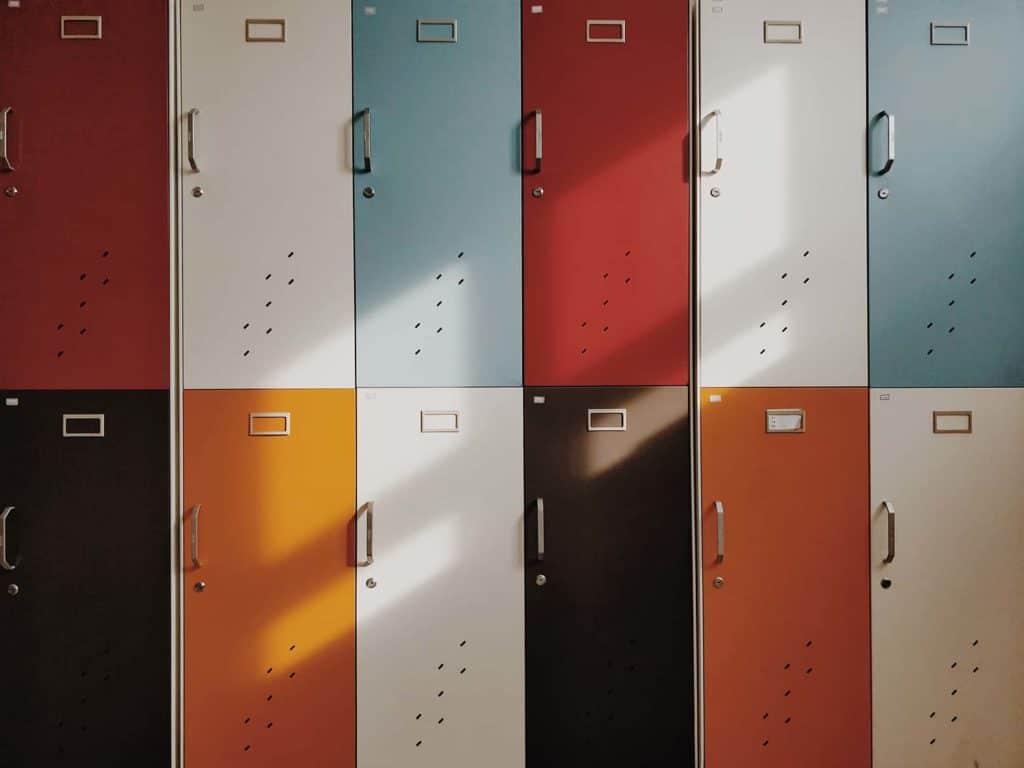 All hostels provide lockers to store your backpack and everything you own to keep your stuff safe. Use them. Lock them up with a padlock, and know that your items are really safe when you aren't there or are sleeping.
Be sure to travel with a lock or two to secure the locker. If you aren't sure what padlock to pick, we've got a great guide on picking the best padlock for a hostel.
6. Book A Private or Same-Sex Room
If in doubt, book a private room or for solo female travellers, book a female only room. Don't be afraid to change your mind about your room choice after arriving if you get a weird feeling or don't like someone in your room.
For many, the thought of having to share a room with a bunch of strangers is a big fear. Getting changed around others, sleeping near them, and not feeling safe can affect your anxiety. A private room can provide a clean and safe space to help you relax.
Also, consider walking away from your booking entirely if you find once getting to the hostel that things don't feel like your chosen hostel is safe. It might cost you money to abandon a booking as hostels don't usually refund, but it's better to feel safe than worry about the people around you.
7. Get Travel Insurance
This is a no-brainer but make sure you have travel insurance. If the worst does happen and you have something stolen, it can be replaced as long as you have the appropriate cover to do so.
I never recommend travelling with any belongings that carry too much sentimental value. Those can never be replaced. But clothes, a phone, a computer and other material things, while frustrating at the time, can be replaced with the right cover. Your beloved jewellery or gift from family cannot.
Still, Concerned About Safety?
That is more than understandable, especially for first-time travellers. And look, hostels are generally safe, but you can't guarantee nothing will happen. Just like where you live, there is a chance of crime happening. Pickpockets and bag theft crimes are the ones to watch out for the most.
The key is to use common sense. Don't leave stuff lying around, lock things up when you aren't using them and be aware of your surroundings. If something doesn't feel right, speak up or move away.
Don't let your fear of staying at a hostel prevent you from getting out and having the hostel experience. It is such an amazing way to travel. I can't recommend it enough.