If you are the kind of person used to the big family spread for Christmas, you might be second-guessing your plans to spend Christmas abroad alone in a hostel. Nothing will compare to your family's cooking, fun and games but go with me. It might be one of the best Christmas ever.
What To Expect Of A Christmas Abroad
Going on vacation or an extended trip abroad for Christmas or during the festive period can be an exciting experience. Depending on where you decide to go, there may be some cultural differences that you'll need to get used to and learn from. You may find that the traditional Christmas dishes vary from place to place, but you could also discover something new or unique that you wouldn't have experienced back home.
Exploring the local customs associated with the holiday season will also be fun. You might even find yourself taking part in a parade or unique meal! Additionally, depending on your destination, you could enjoy a very different Christmas. Think summer instead of winter.
Whatever you choose to do while abroad, for Christmas it will surely be an unforgettable experience.
Can I Go Without My Traditional Christmas Dinner?
When you are away from home for Christmas, the traditional meal you are used to might not be available. So I say go for something new. See what is considered a traditional Christmas dinner in the country you are in and try that. Find yourself in Australia, and you may have a BBQ at the beach and not a big sit-down roast.
Like with travel any time of the year, I recommend you adopt customs from where you are. Europe is my favourite place to be during Christmas as they have Christmas markets, beautiful Christmas trees and decorations, and a lovely atmosphere. Not forgetting a little snow and mulled wine if you aren't used to that around this time of year.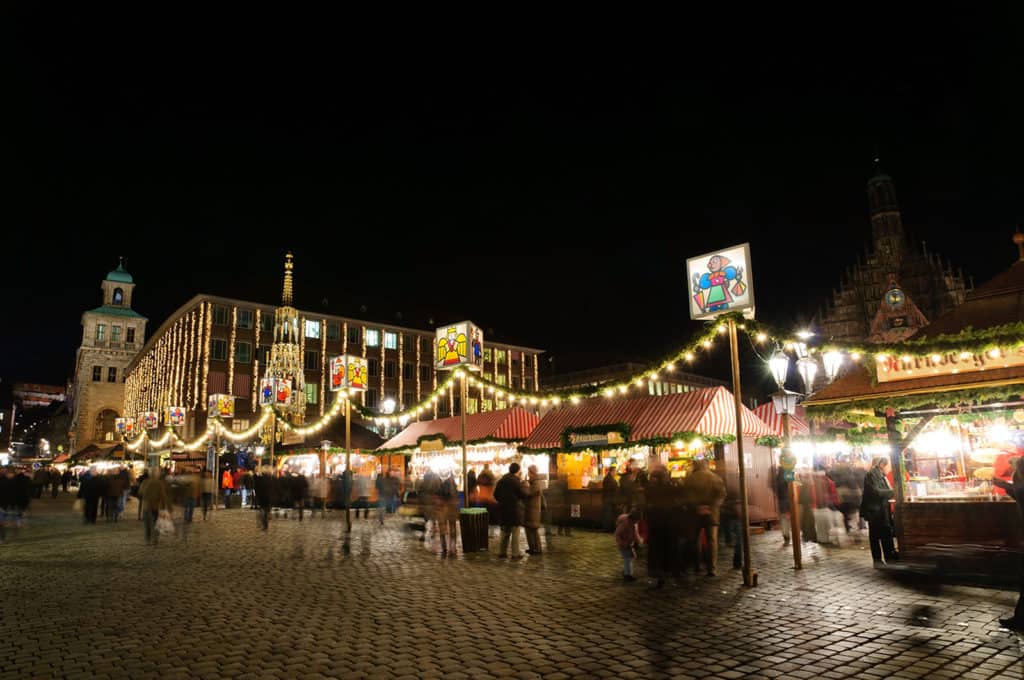 Plan Ahead, Shops May Be Closed
Christmas day is often one of the few days you'll find many shops closed. So plan out what food ideas and anything you may need to help celebrate the holidays in your hostel accommodation. It's a great idea to get together with others in the hostel to cook a meal together and merge the Christmas traditions of those staying there.
The Christmas holidays are a great time to get to know others in your hostel and have your own family Christmas together. If everybody pitches in and cooks something traditional for them, you'll be able to eat for days I'm sure.
Book A Room To Stay Longer In The Hostel
Plan in advance if you know you'll spend Christmas time in a hostel. Book your room to arrive a few days before to enjoy the lead-up to Christmas and get to know others who'll also be staying there. Also, aim to stay a couple of days after so you don't have to run off on boxing day.
You want to maximise your time in the one spot to enjoy everything to offer in the city you find yourself in. It helps you make friends with other hostel guests, prevents you from travelling during a crazy time of the year and lets you have time to call home and be settled for a few days.
Enjoy Christmas In A Foreign Country
Christmas is a wonderful time of year, even more so when celebrated in a foreign country. Experiencing Christmas in a new country or culture can be a unique and special way to celebrate the holidays. It's an opportunity to immerse yourself in a different culture and learn about how people from other countries celebrate Christmas.
From attending local holiday festivals and trying traditional foods to shopping for unique gifts at festive markets, you'll experience the joy of Christmas in a completely new way. You could also try learning some words in the local language or participating in cultural traditions unique to that country. All these activities will help you create lasting memories of your experience abroad and make your Christmas one to remember!